A Tree Becomes a Meaningful Work of Art
---
Lueb does on–site tree carvings only along the Front Range and Summit areas of Colorado.
Recently cut trees, or trees cut four years prior to carving, are the best candidates for sculptures. The maximum height for a tree trunk is 10.5 feet. Highlights of an on–site carving can be viewed by clicking on Creative Process.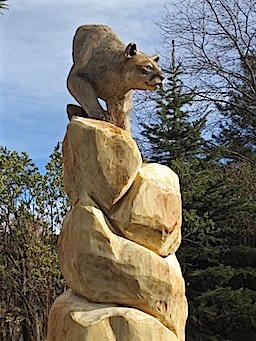 Imagination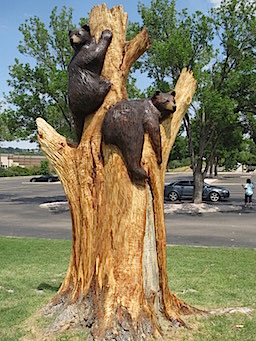 Hangin' Out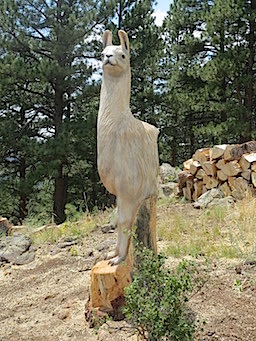 Is this the way to Machu Picchu?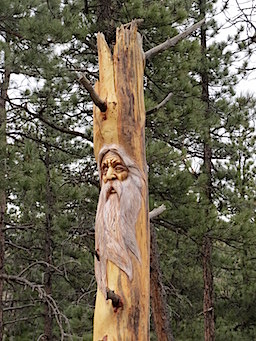 Old Man Winter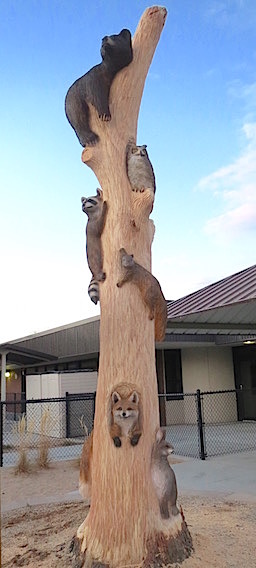 Florence Crittenton / Early Childhood Education Center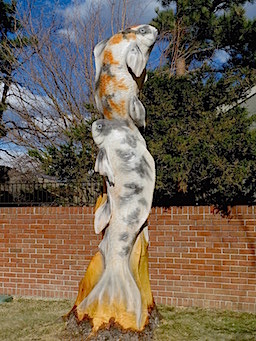 Moby Koi 9 ft. Tall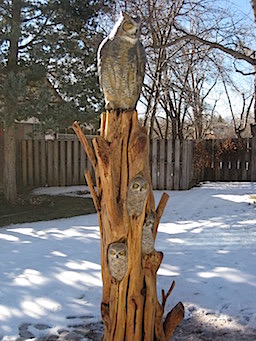 All in the Family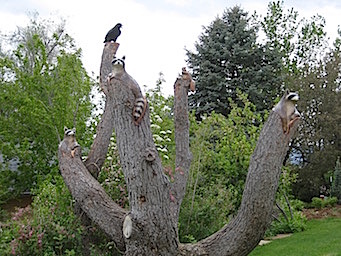 Togetherness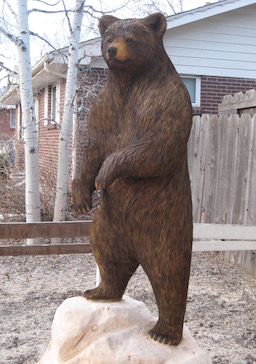 Black Bear 7ft. Tall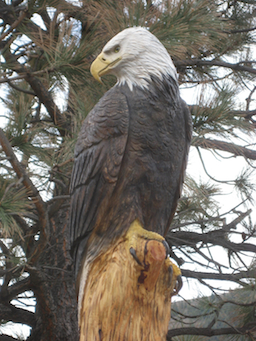 Bald Eagle at Roxborough Park, CO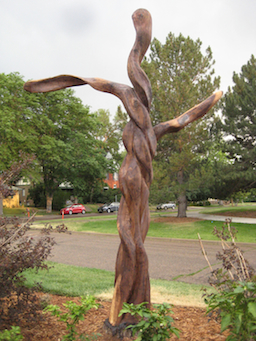 Go with the Flow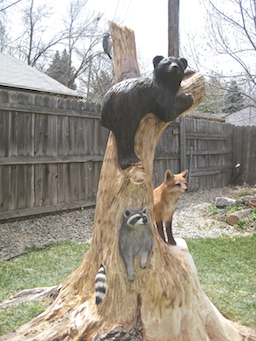 Group Photo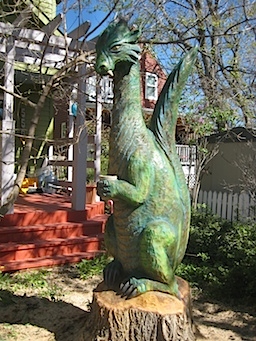 Japanese Dragon w/ Teacup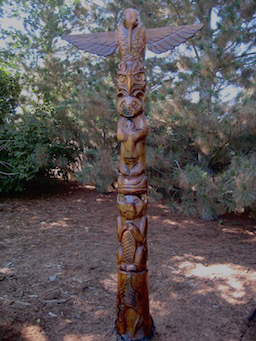 Northwest Totem Pole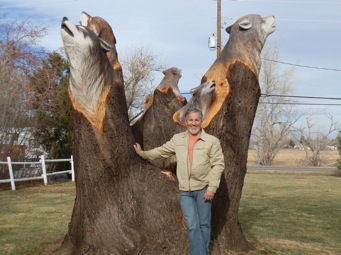 Six Howling Wolves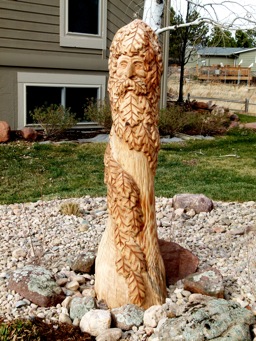 Greenman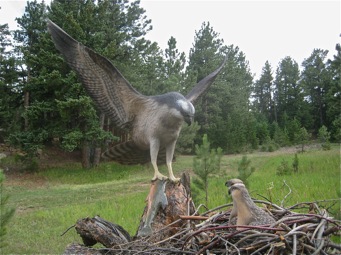 Feeding time for Ospreys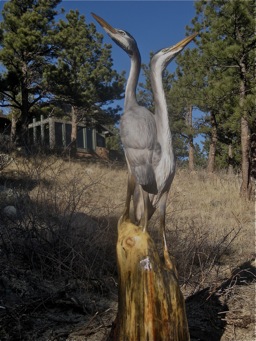 Heron Dance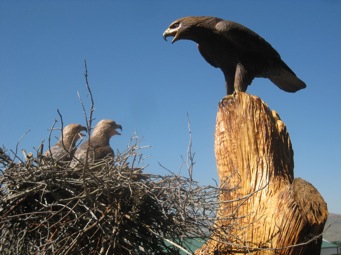 Golden Eagle with Eaglets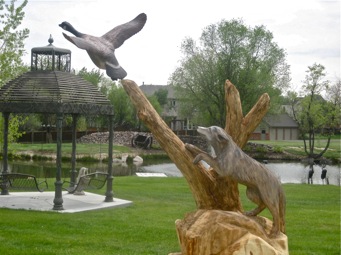 Missed Opportunity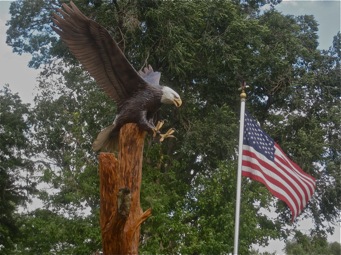 The Eagle is Landing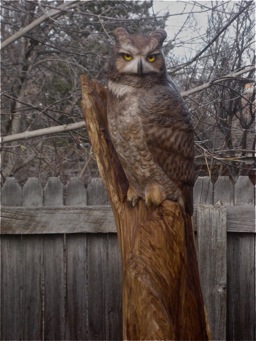 Great Horned Owl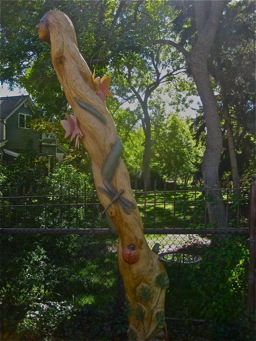 Garden Party for the Birds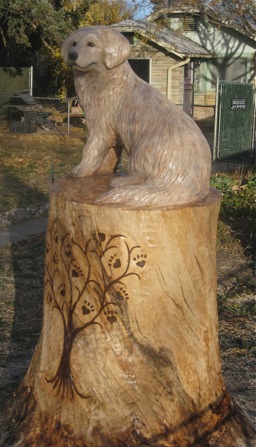 The Giving Paw Inc.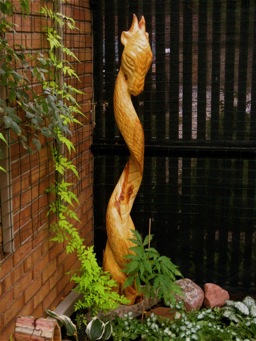 Serpent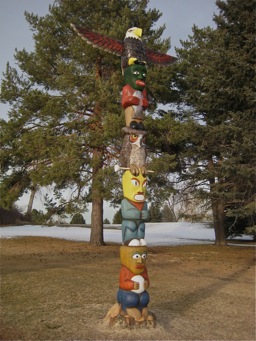 Totem Pole, Indian Tree Golf Course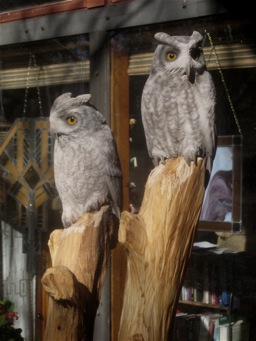 Screech Owls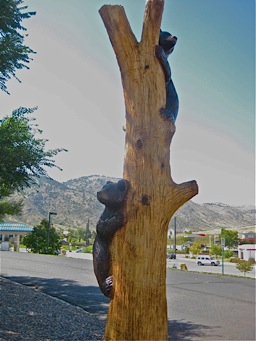 Playtime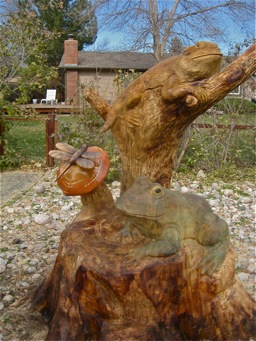 Two Reptiles and a Bug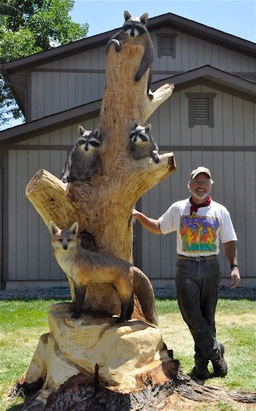 Lueb w/ Fox & Raccoon Family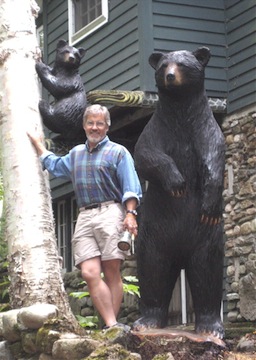 Lueb w/ Mama Bear & Cub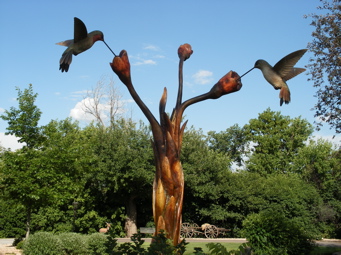 Broadtailed Hummingbirds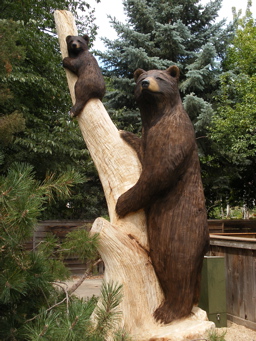 Mama Bear w/ Cub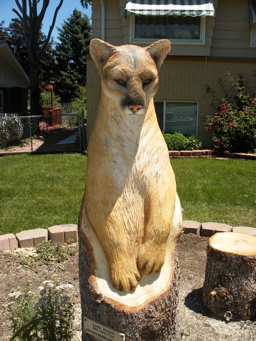 Mountain Lion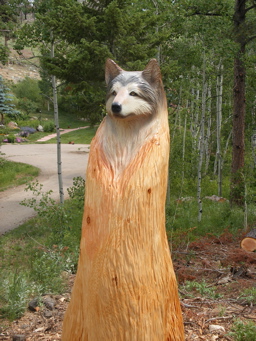 Grey Wolf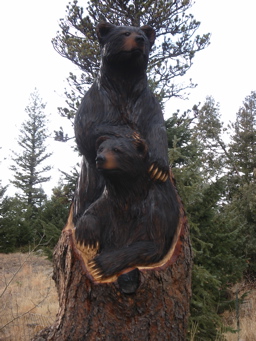 Friends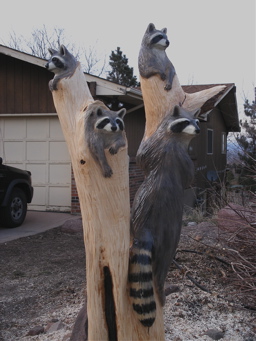 More Raccoons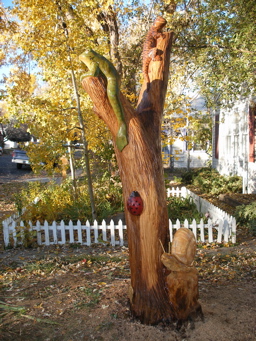 Garden Party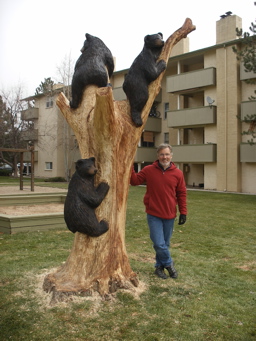 Lueb and the Three Bears

Eagle and Two Dolphins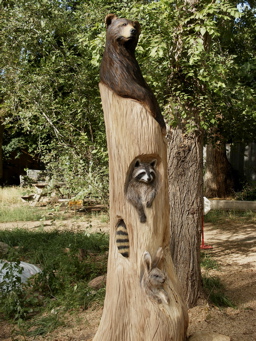 Three's Company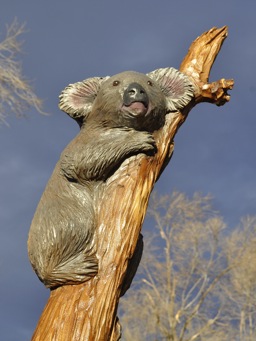 Koala Bear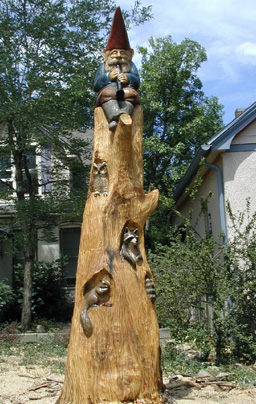 Gnome on Pine St., Boulder, Colorado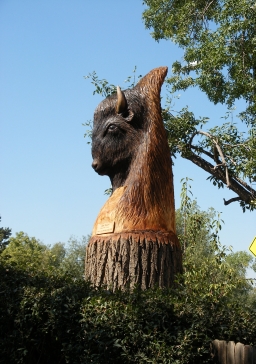 Buffalo on Folsom, Boulder, Colorado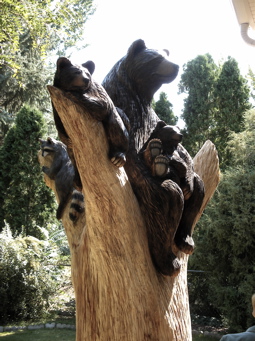 Baker's Bear Family and Friend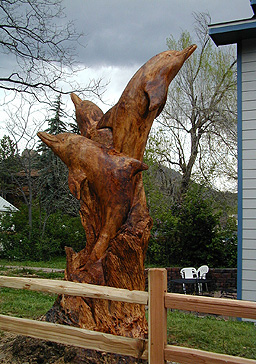 Three Dolphins on Marine St., Boulder, Colorado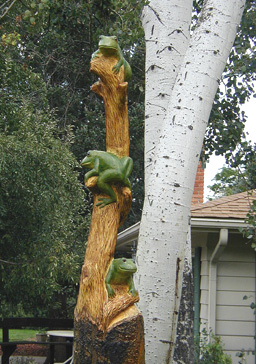 Tree Frogs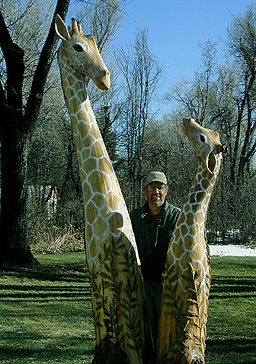 Giraffes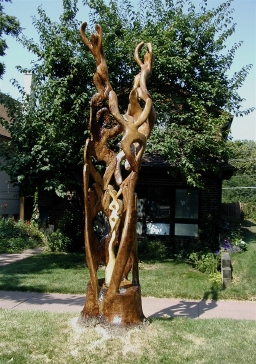 Dance of Life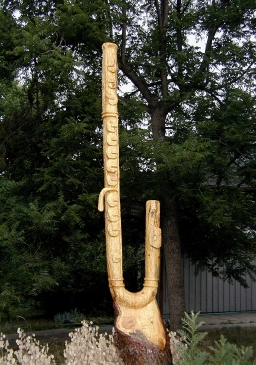 Bass Flute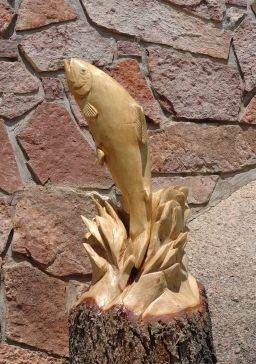 Rising Trout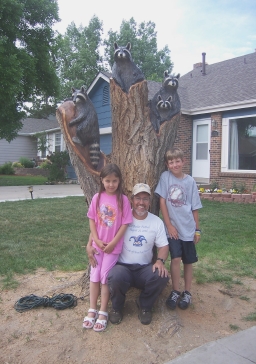 Raccoon Family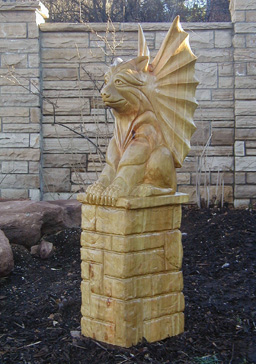 Gargoyle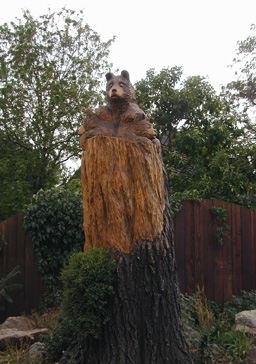 Hawthorn St. Bears, Boulder, Colorado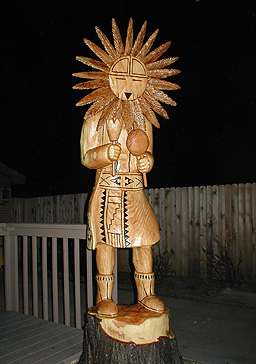 Kachina Sun God