Birds of Prey
---
Birds of prey are carved full size with feathering detail, museum quality glass eyes, and are finished with acrylic stains.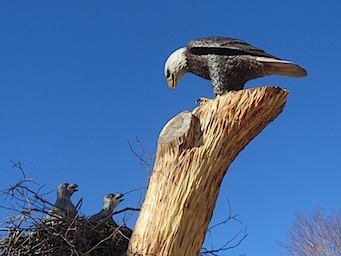 Bald Eagle with Eaglets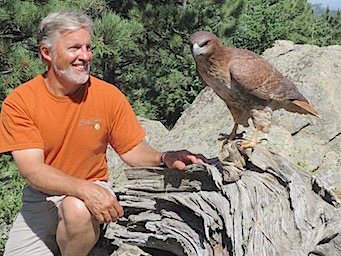 Red-tailed Hawk Whisperer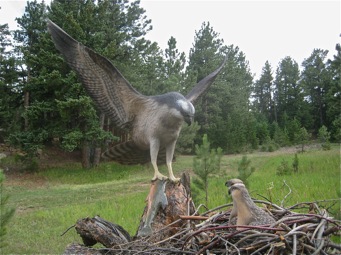 Feeding time for Ospreys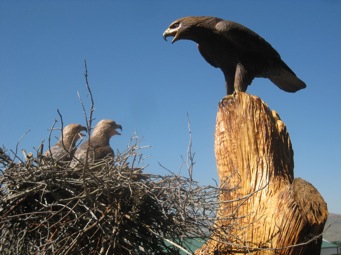 Golden Eagle with Eaglets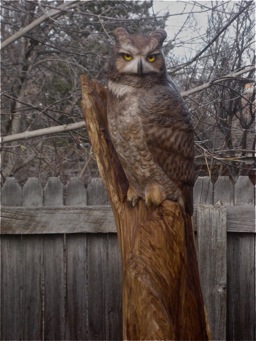 Great Horned Owl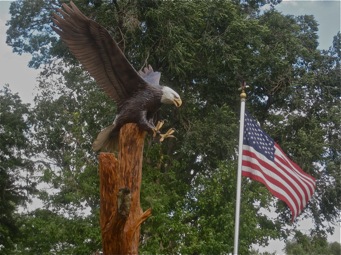 The Eagle is Landing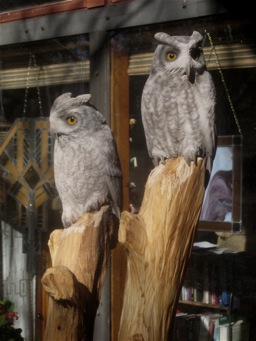 Screech Owls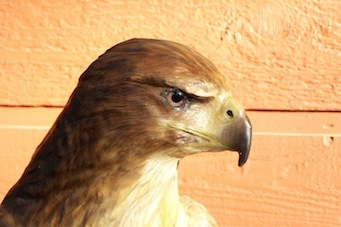 Example of Carving Detail 1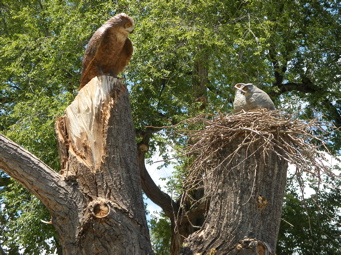 Great Horned Owl and Owlets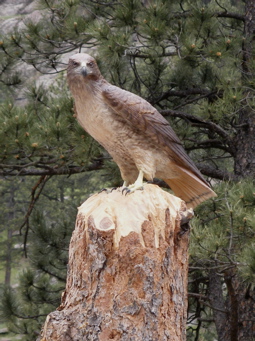 Red-Tailed Hawk on the Hunt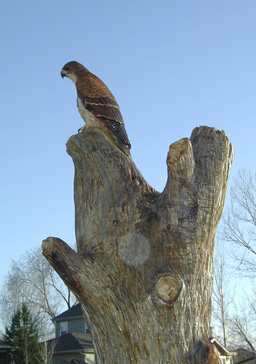 Swanson Hawk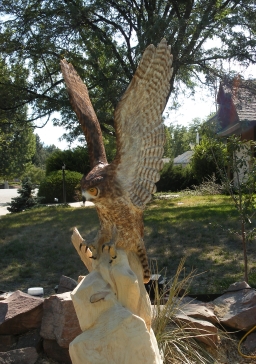 Great Horned Owl

---
1 Charlie Ros5e's Beloved Red-Tailed Hawk. Dankeschön, Maria!